Lactaion Services
Breastfeeding is the most natural thing in the world, so why can't we expect it to just go naturally?
Well, there are many things that play into how easily breastfeeding goes for you. The information you have beforehand can make a very big difference. Beyond information, having quality support while you're getting your nursing relationship established may be the most important thing of all.
Jessica is happy to offer both. Having experienced those early struggles herself, she has a special understanding of the emotions that accompany new mothering. Jessica has six years in lactation practice, including being an IBCLC (Internationally Board Certified Lactation Consultant), the highest level of certification possible in lactation.
Blissful Births offers private breastfeeding classes, as well as personal (one on one) lactation consulting.
Please contact Jessica, at jessica.altemara@gmail.com for help in figuring out what services will best suit your needs.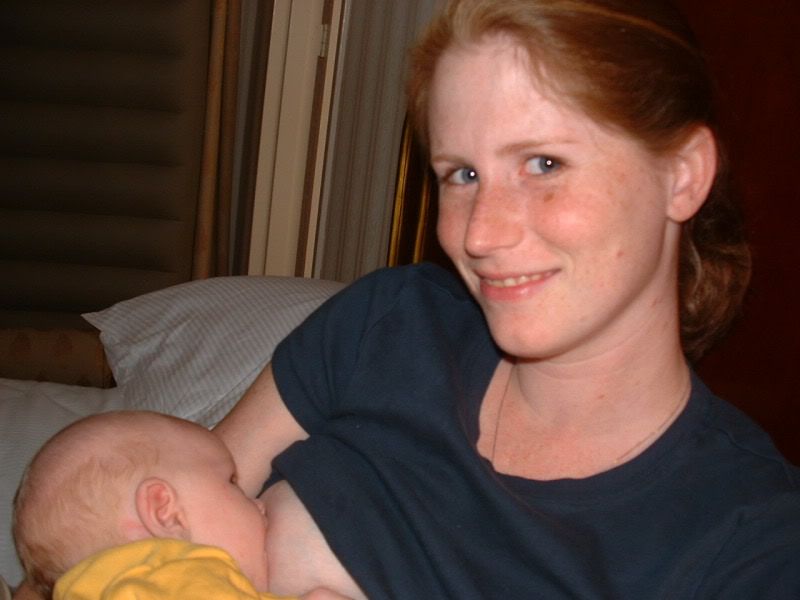 Things people often get help for are:

Sore Nipples
Engorged Breasts
Low Milk Supply
Poor Weight Gain
Thrush
Pumping
Twins
Premature Babies
Tongue Tie and Palate Issues
Food Allergies
Nursing a Baby with Reflux
Babies refusing the breast
Postpartum Depression
Medical Issues with Mom
Medical Issues with Baby
Nursing past 12 months
Weaning
General Problem Solving
If you're not sure whether we can help you, please contact Jessica, at jessica.altemara@gmail.com. If you are struggling with breastfeeding and what we offer does not provide the solution, Blissful Births has an extensive network of resources that we are confident will provide what you need.
Lactation Consultation Fee:
Private Lactation Consultation in your home is $250 for the visit. Most consults run about an hour and half. Follow up via phone or email is free. Additional visits are $75.
Breastfeeding Preparation Course:
Jessica offers classes on the Basics of Breastfeeding. She offers private, in home classes as well as periodic group classes.
Some things this three hour class for parents covers are:
How birth affects breastfeeding
What to expect
Obtaining a comfortable latch
Ensuring a plentiful milk supply
Being sure the baby is getting enough
Pumping and storing milk
Introducing bottles to a breastfed baby
Maintaining your breastfeeding relationship when you're away from your baby
Integrating other family members into the breastfeeding dynamic
To schedule a private class, by itself or as part of a childbirth education series, contact Jessica, at jessica.altemara@gmail.com. You can also register for a group the same way.
Fees:
Private, in home, customized classes are $75.
A prenatal class that includes a home visit after the birth is $250.
Group classes of 4 or more couples are $100 for the session, and partners are strongly encouraged to attend.